It's a question that comes up quite regularly when talking about distance. Specifically, people ask how far should I hit my 7 iton, 3 wood, etc.
The two most influential factors in golf club distance are club head speed and loft. Consider the loft of a 2020 Callaway Mavrik 7 iron at 27°, which is marketed as a super game improvement iron set. This is a much lower degree of loft when compared to the Mavrik Pro 7 iron at 30.5°.
So what's the reason for the difference in loft for the same club?
It's club head speed.
Beginner or casual golfers have much slower swing speeds when compared to scratch golfers. This means that a scratch golfer can produce more distance from a 30.5° loft than an average golfer can produce with a 27° loft.
Use these charts for guidance on how far your should hit your golf clubs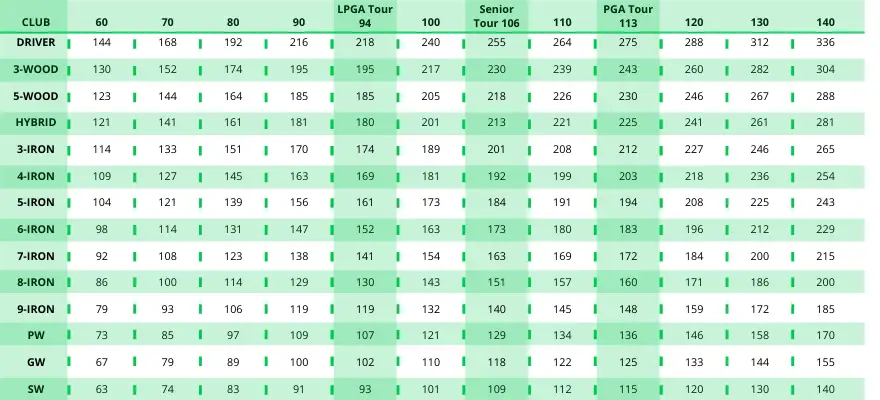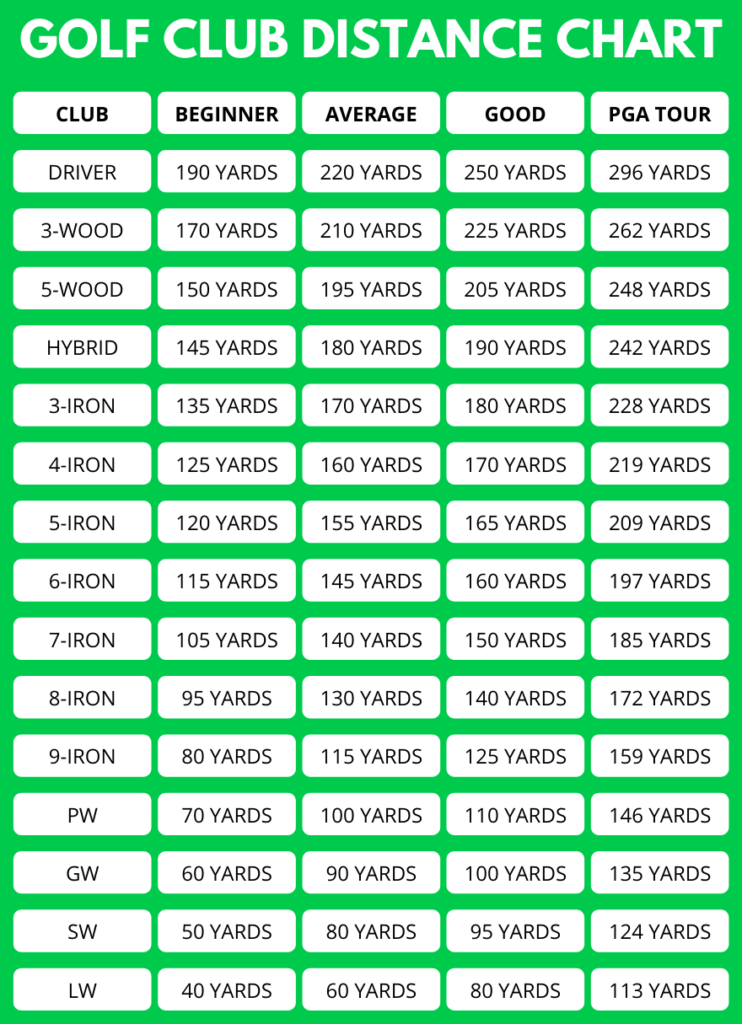 Alternatively you can use this golf club distance calculator which allows you to set your swing speed to find out how far you can hit each of your clubs.