Review: Callaway Mavrik Iron Set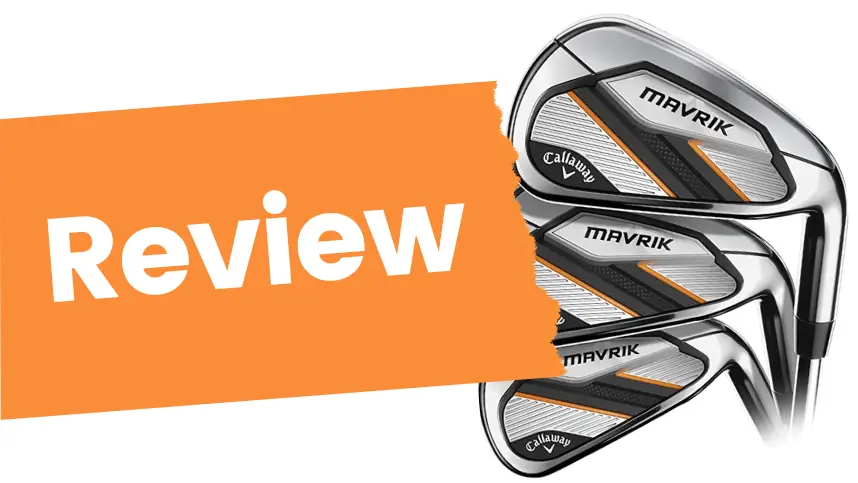 If you're in the market for a new set of irons, you might want to check out the Callaway Golf Mavrik iron set. These bad boys are equipped with Callaway's Flash Face Cup Technology, which is supposed to help you hit the ball faster. They also have urethane microspheres to give you a really pure, soft feel when you're swinging.
But what does all that fancy tech actually mean for your game? Well, I can tell you firsthand that these clubs are long and easy to hit. If you're a mid-handicapper like me, you'll love the forgiveness they offer. I've been having a blast using my Mavriks on the course. They've been performing exactly how I'd hoped, and I've even noticed an improvement in my distance.
Testing the Callaway Mavrik Irons
These clubs had recently joined my bag and I was excited to see how they would perform on the course. To my surprise, the ball flew off the face of the club with a satisfying crack and soared high into the air. A nice, high and straight ball flight.
As I made my way around the course, the Mavriks continued to impress. They were long and forgiving, making it easy for me to get the ball up in the air and land it close to the pin. And when I was stuck in rough or bunkers, the clubs' feel helped me get out and onto the green with more confidence.
As I finished my round, I was grinning from ear to ear. The Mavrik irons had exceeded my expectations and I couldn't wait to get back out on the course and use them again.
Callaway Mavrik Iron Set
Best iron set for game improvement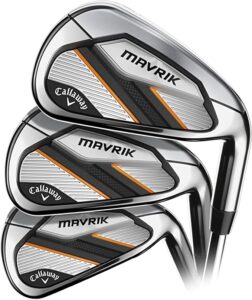 Great distance, even on mis-hits
Tons of forgiveness
Straight and high ball flight
Satisfying sound on pure strikes
Final Thoughts: Callaway Mavrik Iron Set
I'd say the Callaway Golf Mavrik 22 Iron Set is a top-notch game-improvement iron set. If you're looking to take your game to the next level, these clubs are definitely worth considering.