A Walking-Only Golf Destination: Cabot Links Review [2023]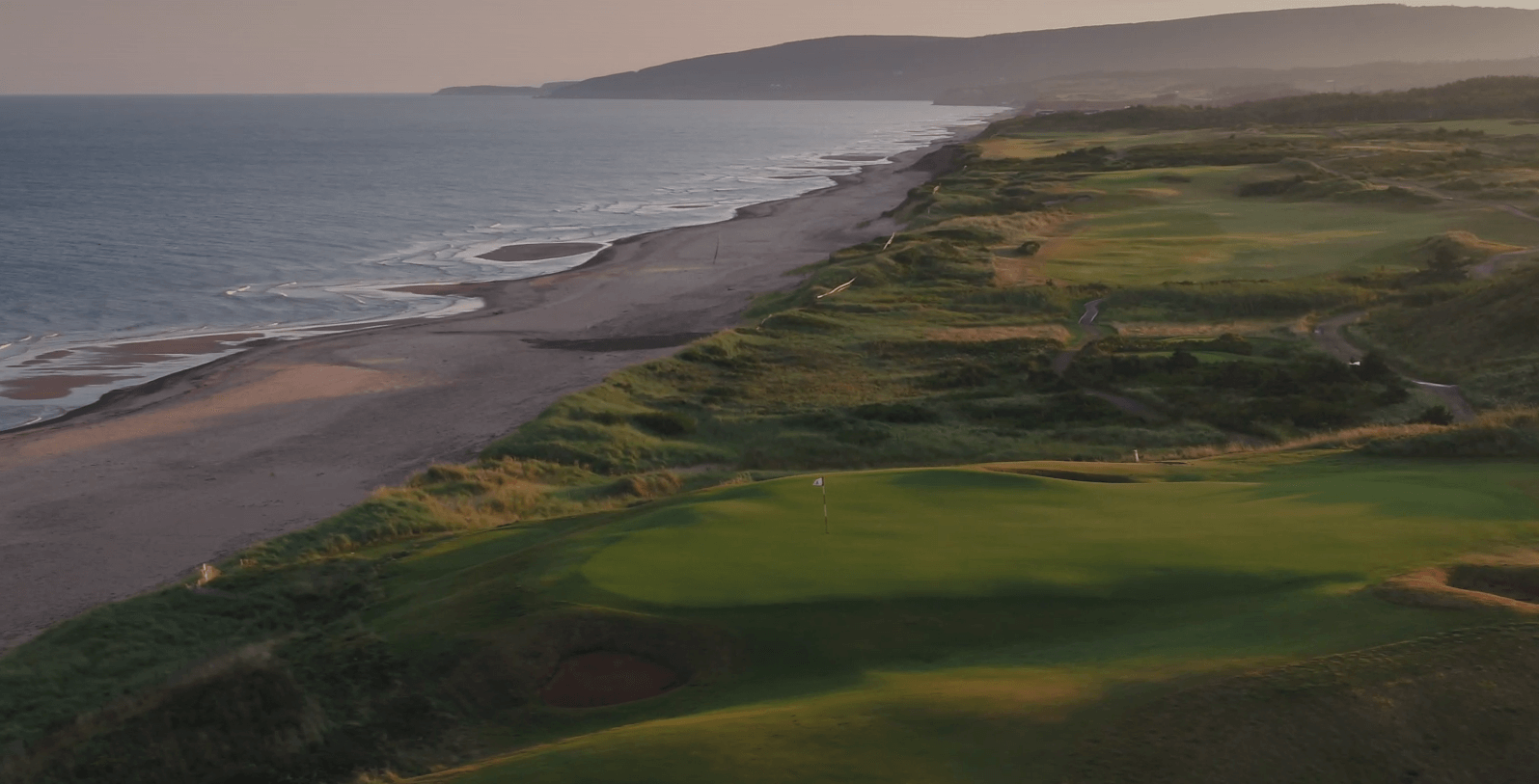 Cabot Links is a stunning golf course located in Inverness, Canada, and it has been designed by Canadian golf course architect Rod Whitman. The course boasts an oceanfront landscape with holes that run between the sea and the village of Inverness. The course is set on linksland which runs firm and fast, offering an authentic links experience.
Each of the course's 18 holes offers an ocean view, and five of the holes play directly adjacent to the beach.
Cabot Links is a must-play golf course for golfers who love a links-style course that is set in a rugged, oceanfront landscape. The holes offer a variety of challenges, with beautiful ocean views and well-designed greens. Whether you are a beginner or an experienced golfer, Cabot Links is a course that you will not want to miss.
One thing to note is that Cabot Links and Cabot Cliffs are both walking-only courses, which might be a downside for some players who prefer to use a cart. However, this offers players the true links golf experience, feeling the turf under their feet as they walk towards their ball, thinking about their next shot, and taking in the coastal vistas, making it a unique and memorable golf experience.
Accommodation options include 72 rooms in the Cabot Links Lodge, 19 upscale Golf Villas, as well as other types of residences like Cliffs Residences, Hillside Homes, and Dunes Cottages. All of the accommodations are designed with modern influences, timeless aesthetics, and awe-inspiring panoramic vistas.
The resort also offers exquisite dining in three on-site restaurants. From upscale and refined to casual and rustic, the restaurants and bars at Cabot Cape Breton please even the most discerning of palates in delightfully delicious ways. Guests can embark on culinary journeys filled with fresh Atlantic seafood, premium Canadian beef, and naturally farmed produce from the local countryside.
Apart from golf, the resort offers various activities for guests to enjoy, including heli-fly fishing, distillery heli-tours, fishing, hiking and walking, road trips, tennis, water activities, biking, boat tours, and arts & culture. For those who enjoy a good pub, Whit's Public House offers inspired pub fare, hearty classics, and maritime favorites, while Cabot Bar offers true, authentic Cape Breton hospitality in a relaxed setting.
Overall, Cabot Cape Breton offers a luxurious and unforgettable golfing experience, with top-notch accommodations, delicious dining options, and a variety of activities to enjoy both on and off the course.
Pros
Stunning Location
Well-Designed Course
Memorable Holes
Cons
Remote Location
Weather Conditions
Walking Only
Make a Reservation